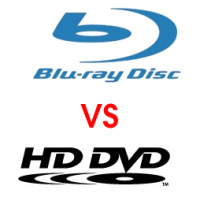 Anonymous representatives of two movie studios backing
Blu-ray
technolgy are reportedly claiming
Paramount
is inflating sales figures for the Transformers
HD DVD
release. Based on
Paramount
's numbers the
Title
sold more copies than any other hi-def release to date in both the first day and first week of sales. According to competing studio insiders that's not even possible.
One studio source said
"Here's the dumb lie: they've claimed to sell 100K in one day and 190K in one week. Exact point of sale data from 3 retailers that make up 62% of the high-def market show sales of 73K units for the week. Being very generous, they could possibly reach 125K-130K, which would barely set a record for HD-DVD."
He added
"It's an outrage. They think they can say whatever they want and that no one will call them on it. They need to be called on it."
Data from a
Nielsen
Videoscan email does seem to cast suspicion on Paramount's numbers. Although no one from
Paramount
has disputed the
Nielsen
figures, at least one person explained that the additional units were sold by outlets like
Amazon.com
. Most
Paramount
employees dismissed the furor as simply more posturing by the Blu-ray camp.
However, such a big discrepancy between reported figures and reality could easily be chalked up to
Paramount
making a misleading statement to promote their format of choice. Sales records could easily influence both hardware manufacturers and consumers that one format or the other is winning the war, so it's hardly surprising that Blu-ray backers would cry foul.
Source:
Deadline Hollywood Daily