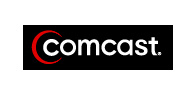 In the words of one
Comcast
employee, the company's policy of "shaping traffic" which results in disruption of some
P2P
services is a result of corporate arrogance.
"They did it because they think they can get away with it."
This comment was made to Ars Technica, which has published comments from a number of
Comcast
employees in the aftermath of
AP
and EFF tests that confirmed issues with not only P2P, but also some business applications when transmitting across the
Comcast
broadband cable network.
Comcast
has officially acknowledged only that they "delay" some packets, which is apparently what causes the applications to fail when transmitting to external networks across the internet.
Company sources have reportedly provided
INTERNAL
emails detailing tech support's responsibility to repeat the official company line. An email sent to a call center manager emphasized that all company representatives must mirror official statements that
"We have a responsibility to provide all of our customers with a good experience online and we use the latest technologies to manage our network."
It adds
"This is standard practice for ISPs and network operators all over the world."
If, in fact, what
Comcast
is doing is standard practice, it seems strange that the company is dodging the issue with statements like this oft repeated gem from spokesman Charlie Douglas. "
Comcast
does not
Block
access to any applications, including
BitTorrent
."
Perhaps more importantly, if
Comcast
feels the need to limit traffic to this extent, what effect will this have on future applications like hi-def IPTV and video downloads?
Source:
Ars Technica