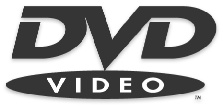 CinemaNow
has licensed
Sonic
's new Qflix software, which will allow movies downloaded from the online video service to be burned with
CSS
encryption on home computers.
CinemaNow
hopes to have CSS encrypted burning available some time in the second quarter of 2008. Some
CinemaNow
titles to be burned to
DVD
using a copy protection system based on fluxDVD (aka RatDVD). However, since not all standalone DVD players can play fluxDVD protected content, the standard hasn't been widely adopted by content owners.
"Our strategy over the past year has been to stop beating our heads against the wall on delivering content to the PC and to concentrate on embedding CinemaNow into as many devices and platforms as possible,"
Marvis said.
"We're trying to build an ingredient brand, where CinemaNow is an embedded ingredient to how people access entertainment, whether in the home or on a portable device."
"The online video distribution industry will get a massive shot in the arm with the ability to burn downloaded video to DVD with the same protection and ubiquitous playability of packaged DVDs,"
Sonic Solutions
senior VP Jim Taylor said.
"We are confident that our partnership with CinemaNow will fuel the burn-to-DVD business and provide content owners with a new, valuable distribution platform."
There are still a couple of major obstacles the two companies will need to get past before customers can start burning DVDs with CSS. The first is the software required, which hasn't been sold to a single consumer yet.
Sonic
and
CinemaNow
representatives are currently working to convince OEMs to distribute the software with their drives.
The last obstacle will be studio support, although since this really started with studios looking for new distribution models it seems unlikely they would oppose it. Besides online video services, Qflix is expected to be used for burning kiosks that are expected to revolutionize DVD sales in locations where DVDs aren't related to a store's core business (like grocery stores or airports).
Source:
Video Business