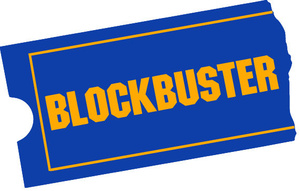 Earlier this week
Blockbuster
CEO Jim Keyes announced a new focus for the company. Ironically, the new focus is on the company's old brick and mortar rentail business.
Keyes spoke about the company's Total Access plan, which this year made Blockbuster the first company to ever seriously compete with Netflix in online rentals.
"The concept of Total Access—brilliant. The execution of Total Access left a little to be desired,"
Keyes said. He was referring to the fact that despite being a success in terms of attracting subscribers, so far the program has failed to turn a profit. In fact, according to Keyes the program has cannibalized
Blockbuster
's in-store customer base.
"
We've decided that instead of a horizontal shift [to mail], we think there might be more of a vertical opportunity to move customers across channels so that store customers don't have to only move to digital or by mail,"
he said.
"The ability to transform these customers and allow them to have different use occasions and sources of access, we think is a more relative model for us and will be the more likely migration path over the next few years."
One of the methods
Blockbuster
intends to use for their digital delivery plans is the newly acquired
Movielink
download service.
Blockbuster
bought
Movielink
earlier this year in an apparent attempt to compete with the Watch Instantly feature debuted by Netflix earlier this year. The purchase gives
Blockbuster
access to what Keyes calls the
"largest amount of digital title rights in the marketplace today."
However isn't in a hurry to implement the new technology though, telling analysts
"Let's very carefully explore and continue to penetrate a digital model but not prematurely."
Source:
Video Business