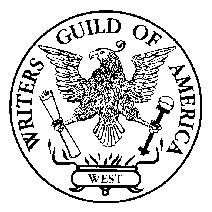 With the Writers Guild of America (WGA) on strike, studios are being forced to rethink what will be included in box sets for television series being affected. Despite the fact many shows may have shorter seasons that usual, and there may not even be as many special features to include, studios have no intention of changing release schedules.
The reasoning is simple. Most TV show releases happen in the summer, timed for maximum marketing effect, and intended partly as a warmup for the upcoming season to be broadcast. This period is also typically when TV ratings are low as people spend more time outside the house, and re-runs rule the U.S. television landscape.
"We are in the process of figuring out our options right now," said one studio source.
"I don't think it would be a surprise to see us release truncated seasons. It would still [represent] a full season but just shorter than what was originally planned."
Some retailers are even taking this as good news.
Virgin
Megastores senior category manager Chris Anstey said.
"Many TV shows could easily stand to have its seasons broken out into two parts, particularly network shows that [normally] have over 20 episodes. It's not the perfect scenario, particularly with serialized shows that work better as complete series sets, but it's a short-term remedy in keeping sales strong if the strike persists."
Retailers are also helping that consumers will fill the new episode void by checking out existing box sets for established series.
"There could be an entertainment void to some extent,"
Best Buy
spokesman Brian Lucas said.
"It's a good question. There is no 24; maybe that will be a chance for someone to get into Lost [on DVD]. There is a chance that will happen."
Source:
Video Business