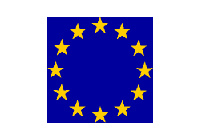 Sony
,
Fuji
and
Maxell
have been handed hefty fines by the
European Commission
for their part in a price-fixing cartel. Specifically, the three companies engaged in price-fixing for videotapes, a crime which has now cost them fines accumulating to €75 million, which is about USD$111 million.
"Between 1999 and 2002, Sony, Fuji and Maxell managed to raise or otherwise control prices through a series of regular meetings and other illicit contacts,"
the European Union executive said in a statement.
"This decision sends two warnings to companies engaging in cartel activities."
The three controlled 85% of the market in the professional videotape formats of the day, Betacam SP and Digital Betacam. Sony received a 30% higher fine than its counterparts combined, about €47 million, for trying to cover up the investigation. Fuji was fined €13.2 million and Maxell must pay up €14.4 million.
Source:
Pocket-Lint.co.uk