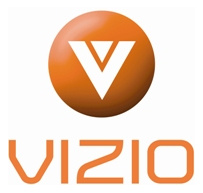 Vizio
is continuing to enjoy its growing success in the market for LCD flat-panel televisions. According to a report issued by research firm,
iSuppli
, Vizio managed to stay just ahead of its main competitor in the United States during the third quarter. The company's 13 percent share of the LCD market just beats
Samsung Electronics
's share by a mere 0.2 percent, but Samsung's share of the market did show some healthy growth during the third quarter.
The South Korean Electronics giant boosted its share of the U.S. LCD market from 10.8 percent in the second quarter to its current 12.8. It is not as impressive as the growth of Vizio's market share recently but it still puts Samsung in second place, ahead of
Sharp
and
Sony
, ranked second and third respectively.
According to analyst
Riddhi Patel
, Vizio's success in the LCD market stems from low-cost LCD models, a trait that can be evasive when shopping for HDTV-capable displays, and the presence of the models inside
Circuit City
and other retail stores. The company has also put a lot of effort into marketing its brand to the consumer.
Source:
Electronista