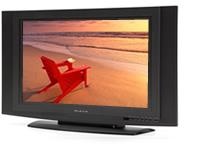 According to a report by
Consumer Reports
magazine, U.S. holiday shoppers are more keen to buy LCD
HDTV
sets this year than Plasma models. The report said that nearly 20 percent of Americans are likely to buy a flat-screen HDTV as a gift this holiday season. Of those likely to buy a flat screen this year, 54 percent plan to pick up an LCD display, while 29 percent will opt for plasma technology instead.
Approximately 16 percent claimed they did not know which type display they would be more interested in. This year it will all come down to price more than it has before. Last year, about two thirds of all those who planned to buy a flat-screen HDTV were willing to spend up to $1500 on a set, but this year only 24 percent would go that high.
Prices of flat-panel HDTV sets have fallen about 30 percent in the past year and it would seem that the average consumer is noticing the falling prices. Consumer Reports said that 47 percent of buyers will aim for a set that is 42 inches or larger while 15 percent will aim for a screen that is over 50 inches.
Source:
TV Predictions