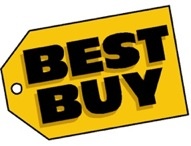 Best Buy
has made some changes to in-store operations in an attempt to address customer suggestions gathered in a company sponsored survey. Over 90% of respondents indicated that the company's return policy and having phone calls answered by a real person. Another 89% rated in-store customer service as important, and 70% indicated that the quality of the company's website is a high priority.
In order to address those concerns
Best Buy
has made numerous changes for this holiday shopping season, including extending their return policy for purchases made before Christmas, cross-training store employees to provide general customer assistance on the sales floor, operators for each store who are trained in customer service and able to pull up inventory information. In November the company launched BestBuy.com/espanol, a Spanish language version of their Website. In addition to providing a bilingual experience on their site, it's also intended to connect Spanish speaking visitors with customer service representatives who can assist with everything from using the website to finding items in stores.
Other additions include what the company describes as
"complete gift solutions,"
which include in-store tools to help consumers identify accessories that go with purchased items (such as a memory card for a digital camera).
"We start holiday planning 11 months in advance so we can provide the very best experience possible,"
said president/COO Brian Dunn.
"Our holiday approach is focused on bringing our customers complete gift solutions by offering a wide range of products, knowledgeable sales associates, and premium service to customers whether it's in store, online or through our phone channel."
Source:
This Week In Consumer Electronics