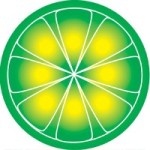 On Monday a federal judge in the U.S. threw out an antitrust suit against a group of major music labels by
Lime Group LLC
, owners of the Limewire
P2P
service.
After the case was filed the record labels filed a motion to have it dismissed, which the judge granted, saying that the file sharing company had failed to
"allege an adverse effect on competition market-wide."
In other words they hadn't shown any damages that could be legally attributed to the labels.
Other claims for damages under state laws were also dismissed, but without prejudice. Dismissal without prejudice essentially amounts to a no-decision that would allow these claims to be filed again.
Lime Group
claimed that recording industry officials had conspired with each other to shut Limewire out of the legal download business. Their lawyers claimed that label representatives refusal to make a deal that would have established a legally licensed download service, and also that they engaged in hacking of the Limewire network.
The judge rejected the claim of conspiracy, noting that executives' decisions appeared to be independent of each other, and amounted to legitimate business dealings. While he didn't actually rule on whether the alleged (attempted) hacking actually occured, or whether the labels were responsible, he did rule that those things wouldn't be anti-competitive.
Source:
Associated Press