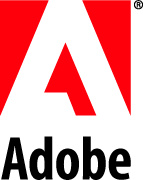 The final build of
Adobe Flash Player 9 Update 3
, also dubbed "Moviestar", has finally been released, adding
streaming
high-definition video support.
Flash, the dominant delivery method for Web video for years now, is actually adding support for the
H.264
video
Codec
, one of the standard encoding choices for
Blu-ray
and
HD DVD
movies. For audio, Flash will now support
High Efficiency AAC
.
Another new feature is that
"Adobe has enabled the hardware acceleration mode of many graphics cards, when going to full-screen mode."
Previous versions relied on software acceleration and therefore the player's ability to scale a video in the best quality possible was hindered.
Online video startup Hulu will be the first partner to offer Flash video in high-definition although its HD library is small at the moment.
Source:
betanews