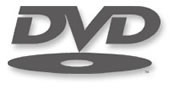 Depending on who you ask in Hollywood the future of home video is either bright and clear or murky and uncertain. As 2007 comes to a close studio executives and industry analysts don't even seem to agree on the outlook for the remainder of the year. Questions have haunted the entertainment industry for much of the year, including lower
DVD
revenues, striking writers, and the format war between
Blu-ray
and
HD DVD
, with no obvious answers on the horizon heading into 2008.
To say this year has been dissapointing for the major studios would be an understatement. Consumer spending on DVDs is down from last year, and so far hi-def formats like HD DVD and Blu-ray haven't gererated enough business to close the gap. In part this is blamed on a larger than usual number of sequels among top DVD releases, but studio executives know they can no longer take market growth for granted. Add in the growing potential for drastically lower TV box set revenue from missed episodes do the Writers Guild of America (WGA) strike, and a still-contentious battle for dominance between the two next-gen DVD formats and you can understand why there's concern.
Hollywood's problems haven't gone unnoticed on Wall Street, where stock ratings have been dropping due to projections of a continued 3% - 4% annual decline in home video revenue despite record box office returns this year. In his Dec. 10 report, titled 'The Tipping Point,'
Bear Stearns
analyst Spencer Wang wrote
"With little traction on HD so far, pricing pressure, and less penetration opportunity left, we believe that the decline in the DVD market will accelerate in 2008 and beyond."
Meanwhile the studios are making plans for a two pronged strategy to appeal to DVD buyers while continuing to push whichever hi-def format they're backing. DVDs are being with new features like copies in other digital formats for viewing on a computer or mobile media player.
There are claims from some Blu-ray and HD DVD backers that one format will emerge the clear winner after next January's Consumer Electronics Show (CES), the trade show where the entertainment and consumer electronics industries meet and talk strategy for the upcoming year. Of course the clear winner depends on who you talk to, which is why most analysts are still forecasting a stalemate for at least another year.
Source:
Variety