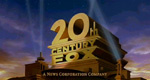 Twentieth Century Fox
and
Apple
announced a deal that will add movie rentals to the iTunes online store. Currently
Walt Disney
,
Paramount
,
MGM
, and
Lionsgate
, although new releases are only available from
Disney
.
Fox
will be the first company to offer rentals through iTunes.
Although the internet has long been touted as a replacement for DVDs, or at least an additional revenue stream, so far no service, including iTunes, has emerged that makes enough money for Hollywood to consider it an unqualified success. Earlier this year
NBC Universal
severed their relationship with iTunes over just that issue.
Some on Wall Street are apparently seeing the deal as a threat to more conventional DVD rental operations like
Blockbuster
and
Netflix
, causing shares of both companies to decline by more than 4%. But not everyone is convinced that this puts iTunes into competition with those services.
According to
Wedbush Morgan
analyst Michael Pachter its an attempt to expand the market to include more consumers.
"I don't think that will cannibalize rental for the purpose of viewing at home,"
Pachter said.
"I think that the primary purpose of renting movies is to consume the entertainment in the home. The primary purpose of downloading anything from iTunes stores is to consume on the go."
An additional provision of the deal will use
Apple's
DRM to allow consumers to make copies of
Fox
DVDs to play on mobile media players.
Source:
Reuters