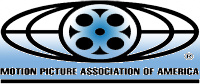 Although this year's box office receipts will set a new revenue record for the movie industry in the U.S. it's not necessarily a sign that the market is improving. It turns out that the 4% increase over last year's revenue happens to be the same as the average ticket price increase. In other words the same number of people paid more money to fill the same number of seats.
According to some, this years decline in home video sales was due in part to a lack of blockbusters as new releases. Despite a large number of theatrical blockbusters this year, a large number have been sequels, which typically don't perform as well in the home video market. Add in consumer uncertainty about the format war between
HD DVD
and
Blu-ray
and you have a recipe for continued decline in revenue for Hollywood.
Brandon Gray, president of online movie publication
Box Office Mojo
, says that there's reason for concern since only one of the many sequels released this year exceeded previous installments at thei box office. He also mentioned that this year's revenue was from fewer movies, each playing on more screens than was typical in years past.
This sounds somewhat reminiscent of the music industry, where new releases were cut drastically as sales fell. Just as music industry executives before them, those in the movie industry are still searching for a true successor to the
DVD
format, and that may not be helped by bigger, but fewer new movies, regardless of how well each one does individually.
Source:
Reuters