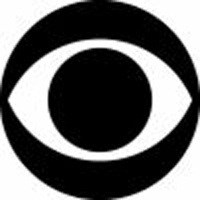 Despite concerns in the TV industry that the Writers Guild of America (WGA) strike will give networks problems packaging and selling TV series box sets from the current season, at least one home entertainment division has decided the future lies in the past. That division is CBS
DVD
, and as the name suggests they're part of
CBS Corp.
, owners of the CBS television network. The past consists of TV shows owned by Paramount Home Entertainment, a division of
Viacom
, which formerly owned CBS as well. In 2008 CBS plans to release 105 to 110 titles, resulting in an increase of at least 13% over last year.
Despite no longer being part of the same corporate giant, CBS DVD and Paramount Home Video are still partners in TV series packaging, with the
Viacom
division taking responsibility for sales and distribution and both companies providing marketing support. CBS retains creative control over the packages, just as before the split from
Viacom
more than two years ago.
"The [overall] category does show flattening growth compared to previous years, but that is not a testament to how viable the business is,"
said Ken Ross, executive VP and general manager at CBS DVD.
"We have lots of titles that we will put out that will do substantial volume."
Ross is also confident that the two companies' will sell at least 100,000 copies of their first
HD DVD
box set, Star Trek: Season One.
"I think that when we are looking at catalog and some sitcoms, we don't see [high-def] moving the dial that much, but with some of our sci-fi and action-adventure, it can be a very positive format change for us,"
said Ross.
Of course any HD DVD release news at this point seems to be overshadowed by
Warner Brothers'
announcement that they'll be throwing their support behind
Blu-ray
exclusively, but it's hard to overstate the possible interest for TV franchises like Star Trek or CSI, which would also be on HD DVD (being a CBS property) if it were released any time soon.
Source:
Video Business