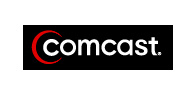 On Tuesday a new website from leading U.S.
Cable Television
provider
Comcast
will be officially unveiled which they hope will give them the number one internet destination for finding out what's on TV - and what related content is on the internet. The announcement will be part of
Comcast
CEO Brian Roberts' keynote address to kick off the second day of
CES
2008.
The site, called Fancast, is already in beta.
"The problem is that people don't know how to get their hands on something,"
says Amy Banse, president of
Comcast
Interactive Media.
"We thought, let's give consumers a one-stop shop."
In addition to detailed listings for both cable and satellite services across the U.S., Fancast provides access to
Streaming
video originating with other services like Hulu. However, this feature is apparently somewhat buggy right now. The site's listings even include links to add movies to your
Netflix
or
Blockbuster
rental queue, rent from Amazon Unbox or buy from
Amazon.com
.
Eventually there are plans to add advanced features to help
Comcast
customers automate recording programs using their
Comcast
branded (
TiVo
)
DVR
.
Source:
Wired