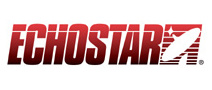 On the first day of the 2008 Consumer Electronics Show (CES),
EchoStar Holding Corp.
, owner of both the Dish Network satellite television service and place-shifting hardware manufacturer Slingbox has announced that they'll be offering a converter box to consumers to allow their analog TVs to receive Digital TV (DTV) broadcasts after analog TV signals disappear from the airwaves early next year. Although they're joining other manufacturers who are making converter boxes, their boxes are unique in that they can be paid for using nothing but U.S. government vouchers set to be distributed this year. All other converter boxes available to date cost more than the $40 value of each voucher.
Although
EchoStar
will be losing money on each box sold Charlie Ergen, the company's Chairman and chief executive, is looking at it more in public relations terms.
"Maybe they'll just feel good that you helped them with their problem of TV and they feel good about you and they buy something else from you down the road,"
Ergen said.
Among other things,
EchoStar
no doubt hopes to generate customer interest in their more advanced products, which will include an upgraded digital to analog converter with a built in
DVR
. Although these units won't qualify for the government's voucher program the company should benefit from both the increased visibility and potential public goodwill when it comes to selling them.
If you're a U.S. resident and need to request a voucher to purchase a converter you can apply online and find more information about the voucher program at
https://www.dtv2009.gov/
.
Source:
Associated Press

View DVB-T set top boxes in our Hardware section

View DVB-C set top boxes in our Hardware section

View DVB-S set top boxes in our Hardware section