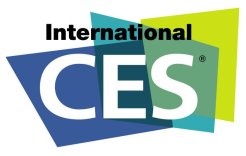 Yesterday at the Consumer Electronics Show (CES) in Las Vegas executives from
Fox
,
Disney
,
Paramount
, and
Warner Bros.
participated in a panel discussing the future of online video distribution. Each panel member gave some insight to their respective company's strategy over the next year.
Dan Fawcett, president of
Fox Entertainment Group
Digital Media, focused on his company's intention to help users promote content from the Hulu web service by
"letting people distribute our content virally through the Hulu player."
Hulu is a joint venture between
Fox's
parent company
News Corp.
and
NBC Universal
. The service has been in beta testing since last year and is expected to have an official launch some time in the first quarter.
The new president of
Warner Bros
. Digital Distribution, Thomas Gewecke, and
Disney's
Executive Vice President for Digital Media, Albert Chang, stressed the importance of diversification.
"One core of our strategy is to make content as available as possible and in as many configurations as possible,"
said Gewecke.
According to Chang,
"Product development and how we handle our video is going to change very quickly over the next few years."
Paramount Pictures
Digital Entertainment president Tom Lesinski pointed to the development of set-top boxes from
Apple
and
Vudu
as positive signs for the online Video on Demand (VoD) market. He also stressed that his company's current efforts are already having a positive effect on their bottom line, saying
"Our digital video-on-demand business is revenue-positive. None of these businesses are being run as business development projects."
Source:
Video Business