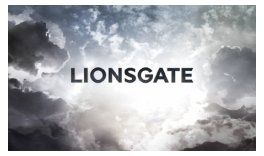 In an interview from
CES
with Don Reisinger, the CEO of
LionsGate
said his company's decision to back
Blu-ray
over
HD DVD
was a simple matter of its improved anti-piracy measures. But when pressed later he admitted that the best anti-piracy measure is selling a product people want to buy.
While it's refreshing to see a studio head owning up to the importance of Blu-ray's additional copy protection in their selection, Steve Beeks comments highlight the contradictions inherent in replacing good business decisions with technology.
DRM
might give warm, fuzzy feelings to studio heads, but spending all their time worrying about it hasn't won them any new customers.
And that's what's really missing from the whole Blu-ray / HD
DVD
Battle - some customers to fight over. With all the news from both camps over the last year you would think there are huge sales at stake, but so far both together have managed to
Capture
less than 4% of the total home video market. So far they're biggest accomplishment was finally overtaking
VHS
sales last year.
The good news for them is that they appear to have hit on a anti-piracy measure far more effective than ACSS, BD+, or anything else industry developers could ever come up with. Continue to avoid selling anything to most consumers and it's a sure thing they won't copy it to give to their friends who also aren't interested in your product.
Source:
CNet News