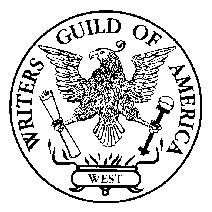 With the Directors Guild of America apparently ready to sign a new contract that deals with many of the same issues members of the Writers Guild of America (WGA) have been striking over for over two months, it looks likely that a settlement with the writers may be reached
within the next month
and a potential Screen Actors Guild (SAG) strike this summer averted completely. Even assuming that studios are able to come to agreeable terms with the WGA, it will be interesting to see whether the strike has had a lasting impact on the home entertainment industry.
While the business of making movies and TV shows has nearly been shut down by the WGA strike, consumer demand for entertainment in the living room hasn't waned. It has had to adapt to the reality of television with no writers though. According to a recent study
from media analysts at Interpret
, both DVDs and video games have become more popular as replacements for television are sought. The study found that around 1/3 of respondents have changed their viewing habits since the strike began in November.
More than 40% of those polled reported more time spent watching movies on DVD, and 23% saying they're
getting their TV
the same way, the outlook for studios to get back to business as usual seems good. But another group, the 26% who said they're spending more time playing video games, may be something of a concern.
"The strike makes scripted programming more valuable than ever,"
Interpret
CEO Michael Dowling said.
"As top shows disappear from primetime, viewers may go back and view critically lauded TV series they missed the first time around, play more video games or watch more movies on DVD."
When the writer's strike ends, and eventually it has to, the networks may find themselves scrambling to bring back viewers who have found other ways to occupy their time. If nothing else it's certainly not hurting
Apple
any as they try to convince consumers to try out their
new movie rental service
.