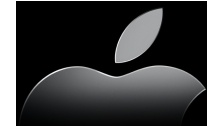 Despite increased sales and an increased profit margin over the year before, Apple's stock ended the day down more than 3% on Tuesday after the company reported both earnings for the last three months of 2007, which is actually
Apple's first quarter of fiscal 2008
, and a sales forecast for this quarter.
Yankee Group
analyst Carl Howe attribute's Apple's excellent performance during last year's Christmas shopping season as the result of
months of preparation
and
product positioning
.
"Basically, they had all their ducks in a row well before the holiday shopping season started,"
he said.
"That's really the key to success during a holiday season. It sounds simple, but a lot of companies screw it up. People knew what the products were, where to buy them, and then they went out a bought them."
Interestingly, last quarter's record revenue was fueled by sales of more expensive products, like the
16GB iPod Touch
. If that trend continues actual revenues may prove to be be closer to what Wall Street analysts
were expecting
prior to Apple's Tuesday announcement.