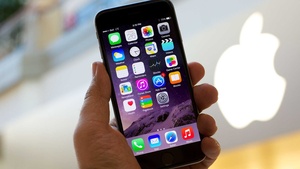 A recent announcement from Apple regarding iPhone sales stirred up contreversy due to much lower numbers being activated for use with
AT&T's
wireless network. With a discrepency of nearly 1.5 million phones it's easy to see why people would be interested in the reason. According to
analysts at Bernstein Reasearch
, nearly a third of the phones are in
AT&T's
hands waiting to be sold. That leaves around 1 million, which are believed to be unlocked to work on networks other than
AT&T
.
Although neither
Apple
nor
AT&T
have had any comment on the analysts' estimates, it's clearly not something
either company is happy with
. As the only
official network
for iPhones in the U.S.,
AT&T
splits fees collected for them with
Apple
. Every phone on a different provider's network is lost revenue for both companies.
"Besides the financial implications, we believe the prevalence of unlocked iPhones presents a significant strategic dilemma to Apple,"
Bernstein Research
analyst Toni Sacconaghi wrote.
Although many analysts had previously estimated the number of iPhones operating on "unauthorized" networks at around 20%, if these new figures are accurate it's closer to 30%. That means in order to reach the amount of revenue originally expected for the 10 million iPods
Apple
has consistently projected they'll sell by the end of this year they might have to sell closer to 12 million.