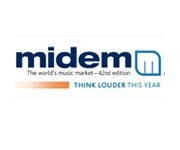 Amid all the hype at the MIDEM music trade show in France around
Qtrax's
announcement of the
free music service that wasn't
, a more important story is emerging with the
presentation by Jean Berbinau
, general secretary of French regulatory body Autorité de Régulation des Mesures Techniques (Regulatory Authority for Technical Measures).
He officially introduced legislation requiring ISPs to monitor their networks for copyright infringement and institute a policy that would disconnect offenders after their third offense, saying
"We have to do something, but it is only transitional, only to give time to the industry to adapt and maybe to encourage a new business model."
The idea for the controversial law was first discussed last November
by French President Nicolas Sarkozy
. It also mirrors the primary goal stated in the
annual report on digital music
by international music trade organization
IFPI
.
The suggestion that ordering ISPs to prop up the current (failed) music industry model would promote such changes is dubious at best. In fact without ISPs policing their networks for copyright violations, with the
recent announcement
from Sony BMG, every major label has already officially given up on
DRM
. This marks a major shift in strategy that makes most music downloads nearly universally compatible with portable media players from iPods to Zunes to Zens.
Ironically the reported "cost" to the labels for ISP cooperation is to make their DRM interoperable. In other words it's about a year and a half behind the advances labels have already made due to consumer pressure.
It also doesn't seem to make sense for the labels to disconnect people
showing an interest
in downloading music, rather than figure out a way to develop a revenue stream around them. With online music becoming nearly as common place as radio it's time to figure out
where the revenue streams are
rather than concentrating on efforts that don't make money (like disconnecting music lovers from the internet).