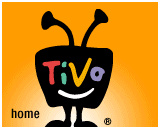 On Thursday
TiVo
won a major
appeals court battle
that may give them more leverage in licensing their software to cable and satellite providers. The ruling, upholding a lower court decision that
Dish Network
DVRs violate their software patents, may mean that other
DVR
providers have to either pay up for licensing or work
TiVo'
s product into the DVRs they provide customers.
TiVo
is certainly the best known DVR brand among consumers, who often refer to the very act of DVR
Capture
as '
TiVo
-ing' a program. But the company's financial fortunes currently seem tied to their capability to sell cable and satellite television providers their product. They've recently started widescale testing of a port of the
TiVo
interface to existing
Comcast
DVRs.
With Thursday's decision, the company appears to be in a strong position to secure partnerships with other DVR providers. Meanwhile
Dish
DVR customers shouldn't have to worry about the fallout. According to a company spokesman they've already been migrated to software that doesn't violate any
TiVo
patents.