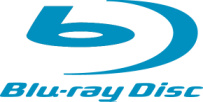 Coinciding with an update for the
PlayStation 3 (PS3)
console to support
Blu-ray Profile 2.0
titles, Sony Pictures Home Entertainment will be rolling out its
first two BD-Live
Blu-ray
movie titles. The studio announced the release date of these titles; April 8th. These discs will features bonus material and extra features that can be retrieved from the Internet by supporting hardware.
"Walk Hard: The Dewey Cox Story"
and
"The Sixth Day"
staring
Arnold Schwarzenegger
will be the first two titles from the studio to offer the extra functionality. Eventually all Blu-ray players on the market will be Profile 2.0-ready. A software update for the Sony PlayStation 3 (PS3) will make it the first Blu-ray hardware to support Profile 2.0 titles.
Early Blu-ray players lack the support for Internet connectivity and extras such as picture-in-picture (PIP) functionality, which then were touted as selling points of the rival
HD DVD
format. BD-Live titles will become more complex with time, eventually providing services such as mobile phone ringtone downloads, live virtual events, social interaction and games.