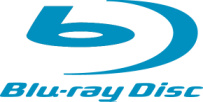 President of
Sony Corporation
and CEO of Sony's Global Electronics Business,
Ryoji Chubachi
, has spoken of the corporation's plan to increase the market share of its
Blu-ray
Disc products dramatically. In the present, the
DVD
format accounts for about 80 percent of global demand for movie discs, according to Chubachi.
The Sony boss said that the company will offer Blu-ray devices in a wider range of products as part of an effort to increase the global market share of its Blu-ray products
from 20 percent to 50 percent
, and all of this by the end of 2008. Chubachi made the comments at a press conference in Taipei, April 3rd.
Among the new Blu-ray devices to be offered based on Chubachi's comments, are LCD HDTV's with Blu-ray disc recording functionalities. He said Sony will extend its Blu-ray promotion beyond mainly the
PlayStation 3 (PS3)
console and Blu-ray recorders, to
"I.T. Devices"
. The PS3 console has been the biggest promotional tool for the Blu-ray format thus far.
---
Get regular news updates from AfterDawn.com by
subscribing to our RSS feeds
using the
Subscribe
button below. If you have been living in a cave for a few years now and don't know how to use RSS feeds, then
Click Here to read a Guide on how to use RSS (and other) feeds
.