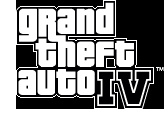 The reigning champion of opening-week performance in the videogames industry is the 2007
Xbox 360
smash-hit
Halo 3
. The title boosted the sales of Xbox 360 consoles and fell into shoppers hands until it reached a $300 million opening week. The launch and ripple effect was big enough for Hollywood figures to blame it for poor box office performances at the time.
Now Halo 3, which had a single platform release, may be dethroned by
Rockstar
's upcoming (and seriously delayed)
Grand Theft Auto IV
, which will enjoy a wider audience when it hits both the Xbox 360 and the
PlayStation 3 (PS3)
platforms later this month.
Variety
cites industry analysts who boldly predict an opening week worth $400 million for
GTA IV
.
Sources close to the publisher,
Take-Two Interactive
, said that GTA IV is expected to sell about 6 million units in its first week on sale.
Blockbuster
CEO
Jim Keyes
expected the chain will sell twice as many copies of the new GTA title than it did Halo 3, while
GameStop
's
Bob McKenzie
says that orders are actually trailing behind the Halo 3 figures at the moment.
If the game could generate sales of $404 million, then it would actually beat
"Pirates of the Caribbean: At World's End,"
in their respective opening weeks and show on the bottom line just how much more momentum videogames can generate these days. The management at Take-Two is counting on a huge first week performance for Grand Theft Auto IV to reflect in the company's stock price and justify the management's advice to shareholders to reject a $2 billion takeover attempt from
Electronic Arts
.
The previous title in the series,
Grand Theft Auto: San Andreas
, sold 21.5 million units, putting it up with the most successful games of all time. While the GTA franchise is very successful in the United States and Europe, the demand is not near matched in much of Asia.
---
Get regular news updates from AfterDawn.com by
subscribing to our RSS feeds
using the
Subscribe
button below. If you have been living in a cave for a few years now and don't know how to use RSS feeds, then
Click Here to read a Guide on how to use RSS (and other) feeds
.