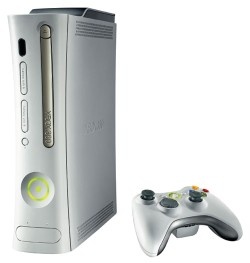 According to Microsoft
, sales of the
Xbox 360
gaming console in Europe have "more than doubled" since
last month's across the board price cut.
Another interesting note the company reported on was that the 360 has an attachment rate of about 7 games for each console after 27 months on the market, in comparison to 3.8 units for every
Sony PlayStation 3
and 3.5 games for every
Nintendo Wii
.

"Xbox 360 is truly the next-generation console of choice among consumers, and today's numbers are proof that we are delivering on our commitment to achieve critical mass in Europe,"
said Chris Lewis, vice president of Microsoft Interactive Entertainment Business in Europe.

"The highly competitive ERP, coupled with entertainment content that's appealing to everyone in the home, makes Xbox 360 the ultimate high-definition entertainment choice, and it's clear that we're already seeing this resonate with consumers."
The company did not however, specify any specific sales numbers for sales following the price cut.