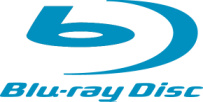 Over the past few years public libraries in the US have steadily increased the number of titles offered in that format. Some of the nation's larger libraries have in excess of ten thousand titles available. Also on the rise is the availability of downloadable titles, which comprise a much smaller, but growing area of interest among library patrons. Despite all this interest in digital video, it appears that
Blu-ray
has yet to make an appearance on the shelves of most libraries, and in fact doesn't seem to figure into most institutions' short term plans.
The
results of a survey
conducted by
Reed Business Information
indicate that only 3% of public libraries currently stock
high definition
titles, compared to 33% already offering movie downloads.
If the responses from many libraries are an indication the key issue that still needs to be resolved is consumer confusion about Blu-ray, rather than an actual rejection of the technology. Several reportedly weren't even aware of Blu-ray's recent "victory" over
HD
DVD
in the so-called format war. Most said there was simply no demand for high definition discs at this time.
Mary Getchell, communications director for the fourth largest library system in the state of Washington indicated that high definition discs are
"not on our radar at this time,"
despite enough interest in DVD and downloads to merit a budget of $585,700 for DVDs and $75,000 for downloads in 2008.
Although 80% of libraries surveyed said they expect to offer high definition discs in the future, only 5% indicated plans to make such a move within the next year.