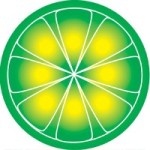 Limewire CEO George Searle has announced
that the company hopes to share its ad revenue with record companies, with the record labels getting as much as 40 percent of the ad money.
Last year the P2P company said it was working on "integrating contextual text ads into its P2P client" and Searle tried to explain better. According to the CEO, "Limewire's 80 million users generate an estimated five billion search requests each month, putting the P2P client in the same league as search engine giants like Google and Yahoo. In fact, Limewire would be the third biggest search destination in terms of unique users, ahead of Live.com and Ask.com, if it was a website."

Limewire is definitely not a website though, and so far has not made one cent from its 5 billion searches. Searle hopes to change that now. "Limewire wants to incorporate contextual ads into its client within the next month. The ads will be at the top of the search results, but clearly marked as advertising. Ads will initially be used to promote Limwire's new music download store, but advertisers should be able to buy these spots soon as well."

Besides the new ad model, Limewire is also working on an interface redesign which will include a web browser.