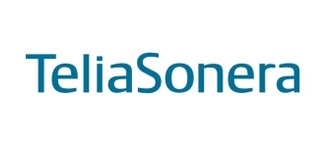 The large Swedish-Finnish-based telecom operator
TeliaSonera
has announced
that it has struck a deal with
Apple
to bring the popular
iPhone
to Northern European markets.
In its press release the company says "later this year" the carrier will begin selling the phone in Sweden, Norway, Denmark, Finland, Lithuania, Latvia and Estonia.

When asked for more details, the carrier refused any more comment, and so there are no pricing models available as of yet.

Over the past month (see related news below), Apple has been striking deals with various carriers to bring the iPhone worldwide, hitting every continent minus Antarctica.

Orange has signed up to sell the phone in at least 12 markets in Europe, Africa, the Middle East and the Caribbean. Vodafone is set to sell the phone in 10 countries including markets in South Africa and Australia. other providers have also inked deals to sell the phone in Singapore, India, the Philippines. Notably however, deals have fallen apart in the giant markets of Japan and China, but many still feel there is a chance they can be signed by the end of 2008.