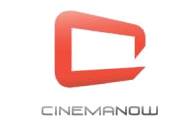 If you have a computer running Windows Vista Home Premium or Windows Vista Ultimate you may already be using the included Media Center software to make it an
HTPC
. If so you'll be getting access to a new Online Media channel from
CinemaNow
that will offer
the same selection of movies, TV shows, and music videos already available through the company's website.
CinemaNow
's content is available on a download-to-own basis for prices ranging from $9.99 to $19.99 for movies, or as little as $1.99 for TV shows and music videos. If you prefer rentals to purchasing they can be gotten for significantly less (usually $2.99 to $3.99) for a 24 hour viewing period. Some videos can even be burned to
DVD
.
CinemaNow
has more than 3,400 titles to choose from, with some even available on the same day they're released on DVD.
With the growing amount of video available on the internet for either
streaming
or download, perhaps the biggest question for many people has been how to get it from the computer monitor to a TV. One approach, used by companies as diverse as
Apple
and
Netflix
, is to provide a separate
set-top box
that works similarly to a cable or satellite receiver, or even a
DVR
. With a growing number of consumers getting access to the necessary hardware and software to have a media center PC it seems logical to give them options to use their existing configurations for a similar purpose.
While it may seem riskier for companies concerned that their
DRM
might be circumvented, it also provides an existing market to sell content that very few others have much of a use for right now.