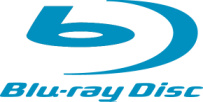 There has been a lot of discussion over the last several months about whether consumers even care about the availability of
Blu-ray
or any other
high definition
disc format. A significant drop in sales volume following the death of
HD
DVD
would seem to suggest that price is currently a bigger factor than
resolution
or other quality factors. Apparently
that's not true for everyone
though. Specialty electronics retailers like
Ultimate Electronics
and
Crutchfield
are expecting to be moving more Blu-ray players than standard DVD units before the end of 2008.
On one hand these retailers are seeing the benefits of the upcoming transition to all-digital TV signals next year.
"I think HD of any kind is experiencing a lift, as people become more cognizant of the DTV transition,"
said Matt Duda,
Ultimate Electronics
merchandising director of video.
"People wonder if they need a new TV, and it's a great time for retail to capitalize on that. Just getting that footstep in the door is a great way to educate consumers about all high-def products."
At the same time the customer base for these retailers was already leaning toward Blu-ray, but hasn't had a lot to buy in the last couple of months.
"People have been waiting weeks for Sony players, but it should get better later in the summer,"
said Rick Souder, executive VP of merchandise at
Crutchfield
.
"In August, it will be the first time that Blu-ray overtakes [standard DVD] sales for us on a unit basis."
Duda sees a similar future for
Ultimate Electronics
.
"There should be a healthy supply by August and [manufacturers] should be caught up in production,"
he said.
"You're getting five to eight new [BD] players in the market, and you'll see Blu-ray catching up with standard DVD."