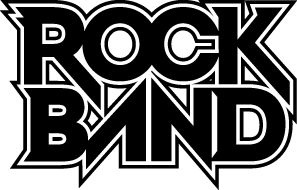 As music-based games like Guitar Hero and Rock Star continue to enjoy strong sales, they've also created
an interesting niche market
for music sales. In fact the two titles have reportedly sold more than 25 million downloads combined. While most of the songs which can be downloaded for each game are familiar radio staples, a handful are new or relatively new tracks that aren't nearly as well known. You might think that's a recipe for slow sales on the newer titles, but that's not necessarily the case.
In fact it turns out that in at least a few cases sales through
Rock Band
, which are limited to playback using the game, have outpaced downloads from other services. According to
Tenth Street Entertainment
who manage Motley Crue, a new track from the band has been downloaded more than 47,000 times via the game. By comparison
Nielsen
SoundScan indicates that only 10,000 copies have been soldy by services like
iTunes
and
Amazon.com
.
It's not just established bands that are benefitting from the game's exposure either. When the song "Shockwave" from up and coming metal band Black Tide was featured in the game its sales from normal music outlets increased from just a few hundred per week to well over a thousand. Nice as that may have been it was only about 10% of the sales directly through the game.
Although some might see the relatively sluggish sales from more traditional sources as a problem,
Tenth Street
CEO Allen Kovac isn't concerned.
"We do research on every artist we have, and the research said that the people who bought Motley Crue music and tickets play 'Rock Band" and video games ... (so) it was our inclination to go there,"
he says.
"As marketers, it's our job to find the audience. If our audience tells us they're sitting at Xbox and PlayStation, that's our job to do that."