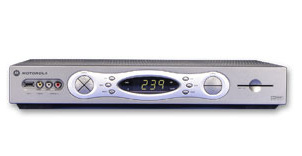 According to
Rentrak
, US Video On Demand (VOD) viewing for the first quarter of this year
was up 59%
from the same quarter a year before. Viewers reportedly watched 185 million hours of VOD programming. They also say the number of titles available for viewing increased 36% to more than 70,000.
"The operators and studios have been doing an excellent job of promoting the availability of movies on demand, thus increasing awareness and traffic in this category," said Kristie Fortner, VP of syndication at Rentrak.

Not surprisingly, free VOD TV shows, offered by an increasing number of cable channels, saw the biggest increase at 50%. Close behind was subscription VOD with a 41% gain. This category includes content offered with premium channels like HBO and Showtime. The smallest gain was in transactional VOD, which is essentially the replacement for traditional Pay-Per-View. The increase for these offerings was a much lower 11%.