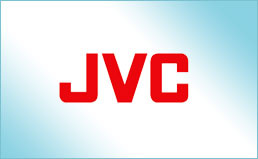 JVC
has debuted three new
HD Everio
camcorders which promise to bring new features never before seen on camcorders.
The
HD30
and
HD40
are the first camcorders that
capture
picture in
AVCHD (H.264)
or
MPEG-2
format with the ability to use either.
AVC
is better quality and more efficient but
MPEG-2
is widespread and might be easier for some to edit.
The HD40 also claims to be the "longest-running HD
camcorder
available" with its ability to record up to 50 hours of 1920x1080 video at "Extended Play" mode. Of course at full quality, recording time is only 15 hours, but that it is still a very long running time. The HD40 boasts a 120GB HDD and the HD30 offers the same recording capabilities but with a built-in 80GB HDD instead.
The third camera, a more entry level HD camcorder, the HD10 has a 40GB HDD and has a 1440x1080
resolution
.
Each new Everio
supports
"
HDMI
1.3 output with
Deep Color
on compatible HDTVs, a newer HD Gigabrid Duo
image
processing chip, and the choice of using either
Firewire
or
uSB
for transfers. The camera lines come with Windows editing software and a plug-in to allow MPEG-2 editing in Final Cut Pro and iMovie."
JVC adds that AVCHD support is already built into Apple's latest software and should not be a problem. The camcorders are set to ship in early August with pricetags of $800 USD for the HD10, $1,000 USD for the HD30, and $1,300 USD for the high end HD40.