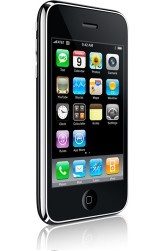 According to a new
iSHARE
study, the
3G iPhone
should have a hard time getting footing in Japan, the country where technology is light years ahead of the rest of the world.
91 percent of Japanese adults polled said they have no plans to buy the phone, at least not in the near future. The other 9 percent all planned to buy the device and many are
SoftBank
users, the carrier brining the iPhone at launch.
The same survey was done in July of 2007 and at that time almost 10 percent of those polled said they would buy the phone if their carrier made it available so it appears demand is somewhat down.
iSHARE
did not have exact reasons for the low demand but did note that SoftBank is third in subscriber base and only 23 percent of those polled were current SoftBank users.
NTT DoCoMo
is the clear leader at almost 40 percent, but they do not hold an iPhone distribution contract.
77 percent also noted that they prefer a removable battery, something
Apple
refuses to do with their media devices. The largest hurdle will most likely be that the iPhone does not bring anything the Japanese have not seen already. 3G is standard on Japanese networks for both calls and data services and most new phones have Japan-only 1Seg digital TV and high resolutions such as 800x480. The iPhone will have neither when it launches.