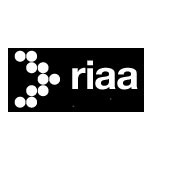 Last month the federal judge in the Jammie Thomas file sharing case did something you don't see very often. He
admitted that he may have been wrong
when he gave instructions to the jury before they began deliberating, which may lead to a new trial. In case you don't remember, the jury
ruled in favor of the RIAA
, who claimed that since Thomas' computer had songs shared on a
P2P
network she was violating the copyright holders exclusive right to distribute.
Judge Michael Davis instructed the jury that simply sharing the files would qualify as infringement, but has since discovered that this is not the generally accepted interpretation of copyright law. Now he's trying to determine whether he erred in the first trial, which ended in a judgement for $222,000 against Thomas. To his credit, rather than brushing aside the defense's argument about his interpretation of the law he's asked for outside opinions on the matter and gotten some from a group of 10 law professors who specialize in copyright law.
Their
Amici Curiae
(friend of the court) brief argues that
"because a defendant 'distributes' in violation of § 106(3) only when she actually transfers to the public the possession or ownership of copies or phonorecords of a work, no distribution is effected merely by making a work available for distribution on a peer-to-peer network."
Even if the judge agrees with this conclusion Thomas isn't out of the woods yet. There's still the issue of whether an investigator downloading the file would count as distribution for purposes of the Copyright Act. The question is one of whether such a person counts as "the public" since he's technically acting with the express permission of the label.
In addition there's some debate about whether copying music to a computer, which is generally interpretted as fair use under the law, becomes copyright violation if it's intended for sharing, and therefore no longer simply for personal use.
People who are predicting she's out of the woods already are missing the bigger picture. Someone with a username that Jammie Thomas is known to have used for other services shared files via P2P that were subsequently found to be shared on her computer.
It's unlikely that her sharing the files resulted in anyone losing $222,000 in sales. While there seems to be a good chance she could get a new trial, there's no reason to assume it will end better for her.