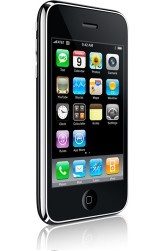 After being
unveiled a couple of weeks ago
at the very consumer attractive price of $199 USD, the
iPhone 3G
is set to go on sale next month through
Apple
and
AT&T
.
According to new reports, it appears however that AT&T is subsidizing the phone, over $400 USD in some cases, just to be able to reap in the benefits of a 2 year contract including data plans.
Oppenheimer financial analyst Yair Reimer writes that as a general rule of thumb, wireless carriers subsidize the price of smartphones by about $200 USD and make it back from expensive data plans. AT&T it appears though, is losing $325-425 for each unit sold and could be buying each phone from Apple for as much $724 USD for the 16GB model.
Piper Jaffray analyst Gene Munster also wrote a
report
estimating that Apple will make about $466 USD per iPhone. Bernstein Research's Toni Sacconaghi, in a separate report says he anticipates Apple is selling each phone at $700 USD.