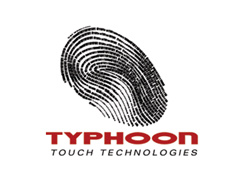 Typhoon Touch Technologies
has filed suit this week against 11 giants whom it claims have infringed on several important portable touch screen technology patents.
The companies are as follows:
Apple, Dell, Fujitsu, Toshiba, Lenovo, Panasonic, HTC, Palm, Samsung, Nokia,
and
LG
. Typhoon is looking for monetary compensation as well as an injunction stopping all production of the "infringing" devices.
Typhoon's legal representative Craig Weiner added that the scale of the suit could be tremendous, claiming that the amount of offending devices is
probably
"in the millions".
Typhoon recently settled out of court with
Motion Computing
and
Electrovaya
on the same issues, and the latter company was forced to give Typhoon 20 percent of its Scribbler Tablet PCs in the US.
The two patents in question are 5,379,057 – "Touch Screen and Computer System Employing Same" – and 5,675,362, "Portable Computer with Touch Screen and Computing System Employing Same."