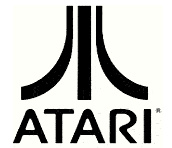 The video game developer
Atari
has filed suit against two Dutch gaming sites that have published unfavorable pre-release reviews of the upcoming game "
Alone in the Dark
." In the suit, the developer claims the reviews were written based on pirated copies of the game.
The sites,
4Players
and
Gamer.nl
gave negative reviews of the game, 68/100 and 5/10 respectively, and posted the reviews two days before the official European street date. Because the reviews were based on "pirated" copies, Atari is seeking an undisclosed monetary settlement.

"Within an hour [after posting], Atari called to have the review pulled off, claiming there was an embargo till Friday,"
Gamer.nl
commented
.
"Our review copy was sent directly to us by Atari and [was] not a pirated copy. They explicitly told [Gamer.nl] that they only let high scoring reviews break the post-release embargo date."
Although a pirated copy has been on file sharing networks for over a week, 4Players proclaimed that their copy was also retail. They said through the same "retail connection" they were able to have other games in the past.
The Norwegian gaming site Gamer.no also alleges that after they posted a 3/10 review, Atari contacted them to remove it immediately.

"Atari contacted us just minutes after it was published, claiming that our review is probably based on a preview or pirated copy, and requested it to be removed,"
said Gamer.no's
Tor
-Steinar Nastad Tangedal.
"We never removed it, of course."
The North American retail version is set to hit stores tomorrow.