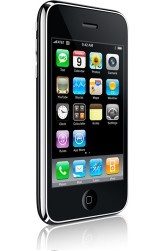 According to a new
iSuppli
report, each unit of the upcoming
iPhone 3G
only costs $173 USD to assemble and manufacture, meaning
Apple
could be making upwards of $500 USD profit on each phone sold.
The research group said they "virtually" tore down the phone, based on internal experts in the cellphone and wireless technology fields and were able to estimate the costs of each part and finally the unit as a whole.
If the
estimates
are true, then the new device will cost 23 percent less to produce then its predecessor, which cost $226 USD to make. The cut costs can be attributed to falling prices on flash memory and other individual parts.
It is believed that
AT&T
in the US is
subsidizing the iPhone
for up to $425 USD and are selling the phone for $199. Using some quick math shows that AT&T is paying $624 for a phone that only costs $173 to produce, leaving Apple with huge profit margins in the process.
The report also added that the manufacturing costs should keep declining regularly and that if left untouched, the phone will cost $126 to produce in 2012.