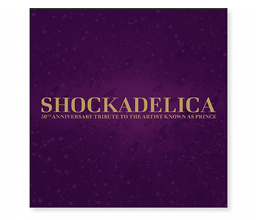 Whatever else you can say about Prince he seems to be very consistent. In the past he's been vigilant in protecting the rights granted him as a copyright holder, and even gone so far as to make up a few
rights of his own
. Now he's going after a record label in Norway for a 5
CD
tribute recorded in honor of his 50th birthday.
C+C Records
is the offending label, and they do actually seem to be in violation of copyright law. Apparently they were under the mistaken impression than since they weren't making a profit from the sale of the limited edition release no royalties were owed. While it seems likely they still owe Prince the small mechanical royalty for each song, that's not what he's after, or at least not the only thing.
Instead
he's suing
to have every copy of the album destroyed. It's not necessarily surprising that Prince would attempt to claim rights over his work that he just doesn't have. Previously we've told you about how he's used the
DMCA
to have videos removed from YouTube that were either a
clear case of fair use
or simply
owned by someone else
.
Ironically the suit was actually prompted by a gift from
C+C
owner Christer Falck. Although he didn't understand royalty laws he did feel compelled to present a copy to the artist being honored. It was the first time Prince had heard of the project, and he apparently wasn't flattered.