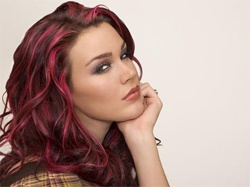 Following in the footsteps of a few artists before her, the Australian singer/songwriter
Joss Stone
has begun encouraging fans to share her music online, going as far as to call piracy "brilliant".
In a recent interview, the artist admits she loves music but hates the music industry and feels that most artists are brainwashed by the industry.
When asked after a recent concert how she felt about piracy and unauthorized downloads on the Internet, she replied,
ďI think itís greatÖyeah, I love it. I think itís brilliant and Iíll tell you why,Ē
Stone
continued
.
ďMusic should be shared. [...] The only part about music that I dislike is the business that is attached to it. Now, if music is free, then there is no business, there is just music. So, I like it, I think that we should share.Ē

ďItís ok, if one person buys it, itís totally cool, burn it up, share it with your friends, I donít care. I donít care how you hear it as long as you hear it. As long as you come to my show, and have a great time listening to the live show itís totally cool. I donít mind. Iím happy that they hear it.Ē
Late last year, the rapper 50 Cent made positive statements for piracy, and bands like Radiohead and Nine Inch Nails have even offered their albums on their own sites, disregarding the record labels. More recently, Kidrock told fans to "steal" his album all they wanted.