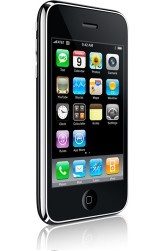 Apple
and
AT&T
have both confirmed that US customers who cannot, or simply do not want to sign into a two-year contract, will be allowed to purchase the new
iPhone 3G
, for $599 USD and $699 USD for the 8GB and 16GB models respectively.
For those who purchase the phone along with a 2-yr contract including mandatory data plan, the cost is only $199 and $299 respectively when the phones go on sale July 11th.
There is of course, a hitch to the new
announcement
. AT&T says to be able to buy the phone at all, consumers must sign up for some type of AT&T wireless subscription.
There was no word on when this new type of agreement would become available.