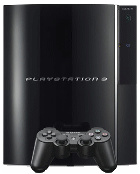 According to figures by
Enterbrain
, the
Nintendo Wii's
lead over the
Sony PlayStation 3
has been closing since May, from a 6:1 margin to a much more reasonable 1.7:1 margin.
For the five week
period
that ended June 29th, Nintendo sold 235,990
Wii
units while Sony moved 139,494 PS3 units. The Wii has held a dominant lead for seven consecutive months and this recent gap closing can and should be attributed to the blockbuster smash hit
Metal Gear Solid 4
. However, sales for the game have slowed down and it placed a lowly 8th last week, behind much older games such as
Super Smash Bros. Brawl
and
Wii Fit
.
My prediction is that the Wii will be back up to a 4:1 margin by the end of July, especially as the PS3 has no blockbusters hitting the market.
Also noted in the
figures
is how the
Xbox 360
continues to fade into oblivion in the region. For the same time period 10,964 units were sold and sales remain low despite Microsoft's vow to make a name for itself in the region.