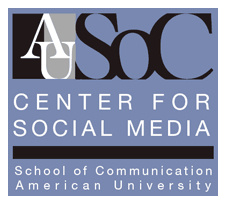 The
Center for Social Media
, a group connected with the School of Communication at
American University
, focuses on the use of multimedia to affect public awareness and social change. They've published a new guide on fair use intended to help creators, content owners, and service providers understand the generally accepted standards for fair use in documentary video.
Their guide isn't a comprehensive guide to the limits of fair use, something that can really only be determined on a case-by-case basis in a courtroom. Instead it combines commentary from a panel of legal scholars with the standard practices established by professional film makers. It offers general guidance on the legal issues that go into a decision on whether particular cases may or may not qualify as fair use.
Whether you're a future professional film maker or just like to make your own videos for Center for Social Media it's an interesting and informative document worth taking a look at. You can get your own copy or read it online for free from the
Center for Social Media's website
.