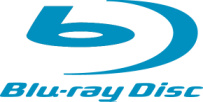 Warner
has announced that it will bundle its upcoming September release of
Speed Racer
on
Blu-ray
as a special 3-disc set that will include both a
standard definition
digital copy and an exclusive video game.
Despite its mediocre reviews and horrendous worldwide gross, 'Speed Racer' is expected to see large sales on Blu-ray thanks to its intense CGI and use of a wide palette of colors that should look great in
HD
.
The
BD
will be released same day as the standard
DVD
, on September 16th and will include a 1080p/VC-1 video transfer along with a
Dolby
TrueHD
5.1
Surround
soundtrack
The special features disc of the Deluxe edition will include the fully playable videogame "Speed Racer Crucible Challenge," as well as an
SD
digital copy of the film that can be played back on all PCs as well as portable media players.