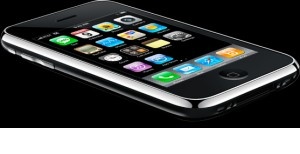 Last month,
iSuppli
did a "virtual teardown" of the new
Apple iPhone 3G
and came to the preliminary conclusion that it cost $173 USD to manufacture before IP royalties and other costs such as development and shipping. Today however, the company has released the results of their physical teardown analysis and their conclusion was almost identical. The 8GB model costs $174.33 to produce, before noted costs.
iSuppli used the teardown to identify the component suppliers as well as cost of parts. The aforementioned figure consists of the Bill of Materials and manufacturing expenses.
The new $174 USD manufacturing cost is a
sharp
decline from the production costs of the first-generation, 8GB iPhone which was estimated at $230.


"The addition of 3G wireless capability represents an evolutionary design step for the iPhone, not a revolutionary one,"
said
Andrew Rassweiler, teardown services manager and principal analyst at iSuppli.
"iSuppli believes Apple aimed for a more cost-effective design for the 3G iPhone compared to the 2G, in order to lower the retail price—which will allow the company to seed adoption and to capture maximum market share now—while the company still has buzz and a perceived differentiation relative to its competitors."
On top of the manufacturing costs, Apple is estimated to be spending $50 on IP royalties for every unit shipped and about $30 on shipping, research and development and packaging for every unit.
With its $199 retail price tag and estimated $300 subsidy paid on every unit by
AT&T
, Apple is making an estimated $245 on each 8GB iPhone 3G unit sold after costs and fees.