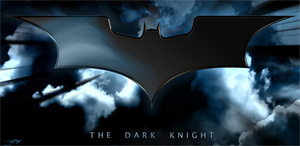 The US' latest box office hit,
Warner Bros'
masterpiece
The Dark Knight
has already broken two records and is well on its way to shatter more, according to figures released today.
A press release from Warner Bros. reads that
"Just past the stroke of midnight, Warner Bros. Pictures' The Dark Knight broke the record for a 12:01 a.m. film opening, earning an unprecedented $18,489,000 at the box office... That total does not include the grosses from the subsequent 3:00 a.m. and 6:00 a.m. showings."
One record down.
Later in the day, the studio, as well as such reputable sites as
Box Office Mojo
revealed that The Dark Knight had broken the record for sales on opening day, bringing in about $66.4 million USD. The previous record was the $59.8 million USD brought in by
Spider-Man 3
last year.
The next record in TDK's path is that of all-time opening weekend, which is currently held by Spider-Man 3 with a gigantic $151.1 million. Judging by the first day sales as well
as the huge amount of pre-orders
, analysts, as well as the studio, expect the Batman sequel to top the record and bring in almost $160 million USD.
I believe these numbers once again prove that movie studios have the solution for piracy in their possession but hardly ever use it. Make a great movie and make sure that it is worth watching on a 50 feet screen and not a 50 inch LCD. Piracy problem solved?